Geneva Motor Show: Ferrari California T launched
Ferrari officially unveiled its new California T at the Geneva Motor Show, the biggest feature of which is a 3855cc V8 twin-turbo engine with a 100km acceleration time of just 3.6 seconds.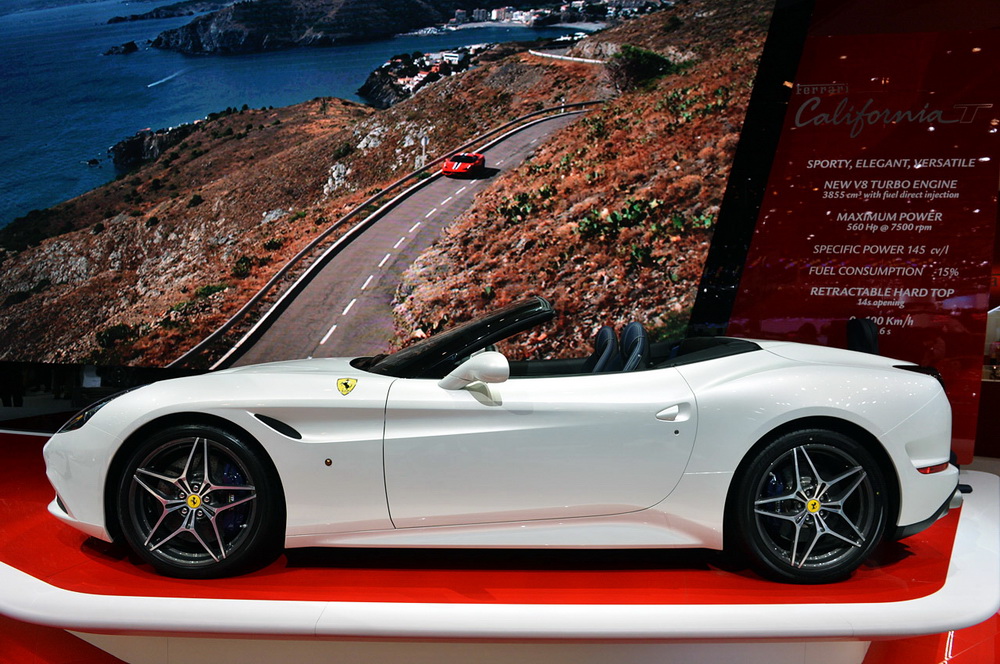 The length and width of the new car are 4570/1910/1322mm respectively, with a slight increase in length and width compared to the current models. Although the overall line is not much different from the cash, the details have been redesigned to be more elegant and further optimize aerodynamics. The new Ferrari California is still equipped with an automatic folding hard top, which takes just 14 seconds to fully open, the same as a current model.
More attention is certainly coming from the engine, with the Ferrari California T powered by the newly developed 3855cc V8 turbocharged engine with a maximum output of 412kW (560PS)/7500rpm and a peak torque of 755Nm/4750rpm. Compared to the current model's 4.3L V8 naturally asexual engine, the power is increased by 51kW (70PS), peak torque is increased by 250Nm, fuel economy is increased by 15% and CO2 emissions are reduced by 20%. Performance, the new car 0-100km/h acceleration time 3.6S, the top speed can reach 316km/h.